If you're parking vehicles outdoors, it's important to make sure they're shielded from the elements. Carport and RV covers are the easiest way to protect your vehicles and they're a specialty of Bill's Aluminum Products Inc.! We'll construct a custom carport kit or RV cover on your property to make sure your vehicle is properly accommodated and that the structure housing it is stable, sturdy and great-looking.
Our RV covers and metal carports in Franklin, Higdonville, Macon County, East Franklin, and Callasaja, NC represent the finest quality materials from trusted name brands like Superior Metal Products. With more than 30 years of experience in assembling and installing them, you can count on us for great results.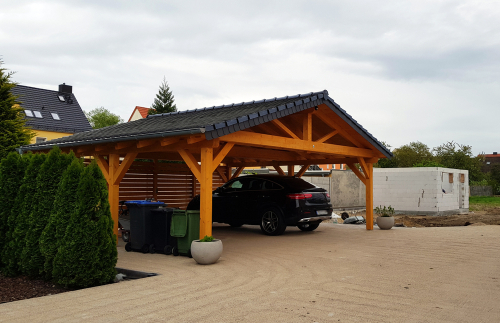 Carport Kits
Doesn't have the space for an extra garage? Need a quick, reliable solution to housing your vehicle? We offer a number of carport kit options and can work with you to pick and construct a carport that's right for your property. Unlike vinyl carports or makeshift options, our metal carports offer superior protection and great resilience for years to come.
RV Covers
For over-sized vehicles like RVs, proper covering is important. Count on Bill's Aluminum Products Inc. to provide you with RV covers that properly protect your RV, while remaining durable and strong against the elements.
Patio Covers
Patio covers in Franklin, NC are the perfect compromise for your outdoor slab! You'll get all of the benefits of being outside, with protection against harsh UV rays and unanticipated rainfalls. Enjoy life outside, with a covering that makes it all the more relaxing and enjoyable.
If you're searching for a solution that protects your vehicles and outdoor slabs against sunlight and precipitation, let Bill's Aluminum Products Inc. introduce you to our carport kits, RV covers and patio covers! Contact us today at 828-524-8074 to consult with our experienced team and to get a free estimate on covers, replacement windows, screen porch enclosures, and more.